Creative Capsule has extensive experience with a wide range of technologies including Microsoft, Apple and open-source. Our knowledge of industry best-practices allows us to accelerate development, minimize defects and deliver scalable applications. Our expertise extends to both mobile and web applications, as well as integrated applications that can be accessed from desktops, smartphones and tablets. We have experience working in regulated industries such as healthcare and pharmaceuticals, developing applications that conform to FDA guidelines as well as complying with standards such as HIPAA and PCI-DSS.

Mobile Applications
Creative Capsule has successfully developed over 150 mobile apps since 2009. We have a cohesive approach to mobile app development. The technologies we use allow us to deliver applications that span multiple platforms, ensuring consistency and reducing development and QA effort. We produce standalone apps for iOS, Android and Windows written in native languages, as well as cross-platform apps using compiled to native platforms with tools such as Xamarin and Monotouch. We also use tools such as Sencha Touch and PhoneGap to deliver cross-platform HTML5 apps that take advantage of the latest mobile frameworks.

Web Applications
Creative Capsule leverages proven enterprise-class technologies to deliver web-based apps that are architecturally consistent and maintainable. We have experience in creating scalable, robust .NET applications for many industries: including healthcare, HR, education and logistics. We use the latest frameworks such as MVC 5 and StructureMap to ensure consistent backend design patterns and enable code reusability. We also have strong database experience, including with SQL Server, MySQL and Oracle – and use advanced technologies such as NHibernate and Entity Framework for object-relational mapping. Our front-end capabilities are equally advanced – we make extensive use of HMTL5, CSS3 and JQuery, as well as well-known JavaScript frameworks such as Knockout.JS and AngularJS.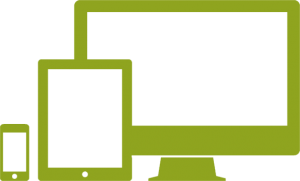 Integrated Apps
We have a proven track record with responsive design, creating HTML5/CSS3 clients that support both desktops and mobile devices, and that adapt seamlessly to required form factors. We also have delivered enterprise-grade applications that have a shared .NET backend, along with consistent desktop, smartphone and tablet client applications.